About Me
Helen Akrivos endorsed by Scott McGillivray as a Trusted Agent for Montreal, Quebec
"Since I was in my 20's and flipping my first duplex, I watched Scott McGillvray's show Income Property on HGTV.😀 
✔And now many years later, I am proud to announce that I am a McGillivray Trusted Agent for Montreal!🏡 " - Helen
Since 2019, Scott McGillivray chooses Helen Akrivos as a Trusted Agent for buying and selling real estate in Montreal.
From his experience with 100's of real estate investments over the past 20 years, TV star Scott McGillivray knows first-hand about the value of a knowledgeable, connected, and dedicated Agent brings to the buying and selling process.


 
Why work with Helen?
Helen is on a mission to educate and inspire you to succeed with real estate!  "My goal and passion is to work with people, offer solid solutions and make their dreams a reality!"
 
 With over 16 years of negotiating residential and commercial real estate deals, she leads a team of professionals covering the Greater Montreal area. Each team member is mentored by Helen and specializes in a specific property type and area of the city, offering clients a truly exceptional experience and a tailored approach. The goal is figuring out our clients specific needs and then coaching them with a solid plan to ensure results.  Whether selling a property, refinancing or buying your next property, we are here to manage the project and put a plan in place.

People in Montreal seek out Helen's straight forward approach and knowledge of the market. Clients rave about the trust, knowledge and customer service provided by her team!  
 
 
How my network of professionals benefits you?
When selling or buying you need access to a range of qualified professionals for a smooth transaction.

Trust my network of professionals to make the transaction as smooth as possible. 

I will refer you only to those professionals that I have worked with personally and my clients approve!
MORTGAGE brokers and Lenders
New Construction Developpers
Notaries
RBQ licenced contractors
Building Inspcectors
Land Surveyors
Apraisers
Lawyers
Accountants
Home Stagers
Movers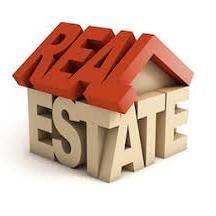 Why I believe everyone should own real estate?
Why I love helping others
Growing up in Montreal as a first generation Canadian born child of Greek immigrant parents, I can safely say that we were definitely not extremely well off, but at the same time I knew that we were not poor. We always had a roof over our heads, and I soon realized that it belonged to us and that made all the difference.

Soon after my parents married and arrived in Canada, they purchased their first home which was a revenue property of 3 units and they lived in one unit. By the time I was born they had purchased 3 properties and sold a few.  Although my mom did work odd jobs out of the house she mainly was a stay at home mom who took care of the home and the family. My Dad decided to leave the construction world behind and no longer worked as an electrician under a boss, and ventured out to be an entrepreneur, trying out the restaurant business with little success and then moving on the taxi business. 


Throughout the ups and downs of immigrant parents raising 3 kids and trying to get ahead, all I can remember is the consistency of our family always owning our own home. And also I remember my Dad collecting the rent from the tenants; this I soon learned helped to pay the mortgage and the bills.  The fact that a rent was coming in meant that my Mom did not really "need to work", although she did if she wanted to.  

Although my Dad was by no means rich, and sometimes struggled financially due to his entrepreneurial projects not taking off, he always had the safety net of owning a property. This allowed him to pursue things like starting a business. This allowed him to pick himself up when the business did not go well and rely on the rental income to get by until things picked up again. 

Home ownership provided not only a sense of stability but a real financial vehicle. 

Many people dream of owning real estate for different reasons. Whatever the reason, there are so many ways to gain through investing in real estate.

I love to help others see the positive potential in owning real estate and how it can change your life!